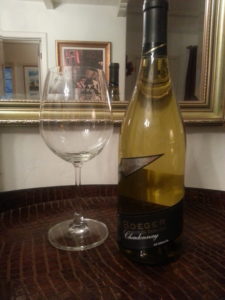 We've traversed Sonoma, tried wines from Napa, sampled many Yolo chardonnays, dipped down into Arroyo Seco and even hopscotched over to Argentina, but I don't think we've covered any El Dorado wines yet.
Today we are trying the Boeger 2015 El Dorado Chardonnay, a recent gift from my darling friend, Rebecca.
This is not a creamy or full-bodied wine but leans more towards a light-bodied wine with a soft finish. It has a polished style. I taste layers of pear and apricot with hints of citrus. Luscious vanilla bean and honeysuckle notes are in the bouquet.
100% malolactic fermentation, 30% French oak and lees stirring contribute to make this an easy drinking wine.  I love the notes in the nose and think that is my favorite part of this wine. At just $16 a bottle, I like it!