Mendocino County in Northern California offers a refreshing change of scenery and pace for wine lovers looking to taste more of California's bounty. Harder to reach than busy Napa and Sonoma Counties, Mendocino County wineries just feel a little less crowded.
A trip to Mendocino usually means, for me, a weekend away with my sister and our husbands and that makes the winetasting experience so much more fun.
On our last trip, I realized we often return to the same wineries. I'm drawn to the chardonnay, of course, while my sister loves pinot grigio. Although we always try someplace new, these three wineries are my favorite places to drink chardonnay in Mendocino wine region:
Navarro Vineyards and Winery
One of the most beautiful wineries in Mendocino County, Navarro Vineyards, 5601 Highway 128, is a perfect stop for wine lovers. The tasting room is small but the patio and picnic grounds, overlooking the vineyards and surrounding hills, are spacious. Even on weekends, when the winery sees plenty of visitors, there are always adequate picnic tables and comfortable chairs to sit and sip wine.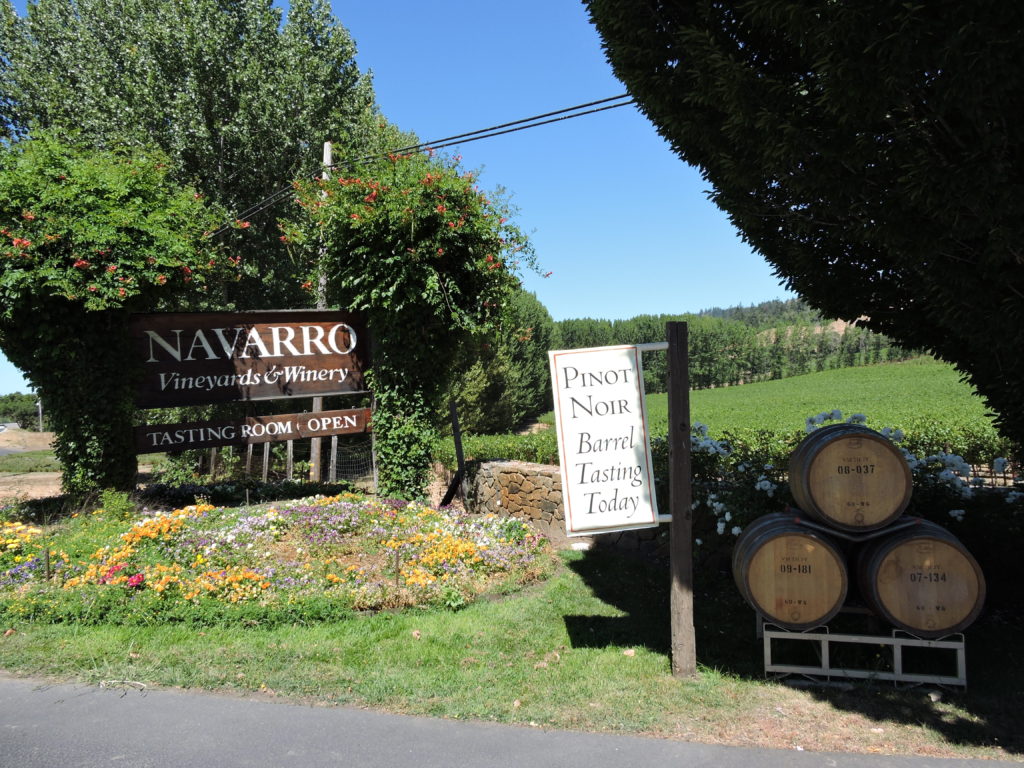 My sister loves to pull one of the large comfortable wooden chairs close to the pinot grigio grapes planted adjacent to the picnic grounds and talk to them. That's her favorite Navarro varietal and she thinks it helps them grow. I think she's crazy but it's fun!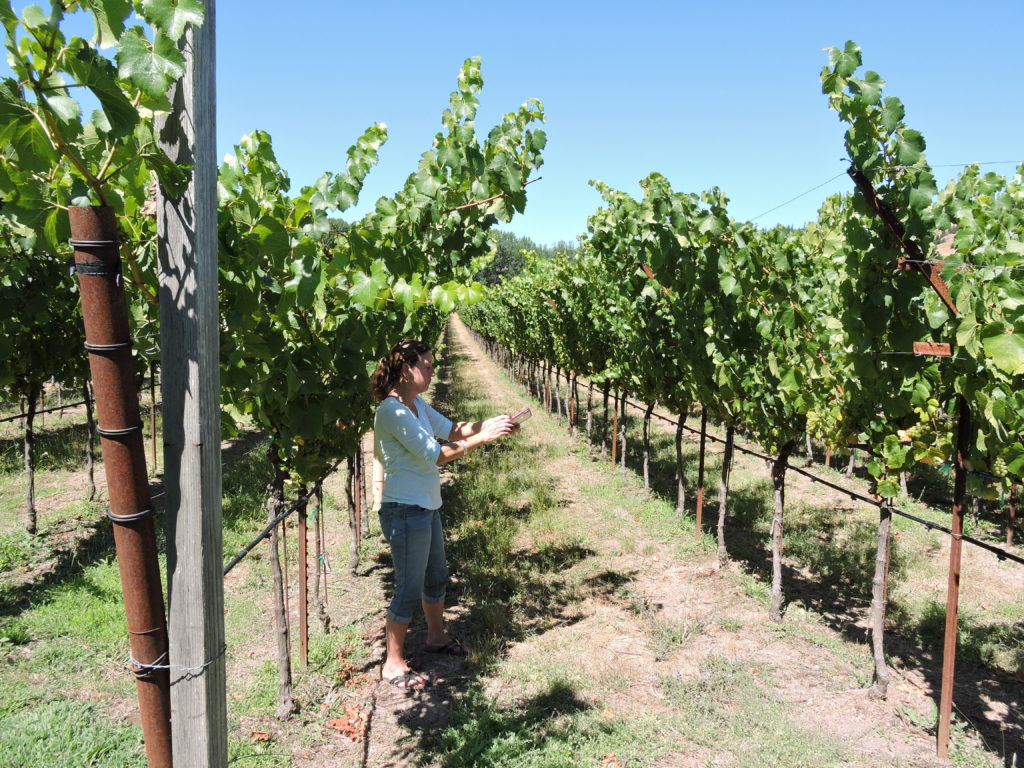 I'm all about the chardonnay, obviously, and Navarro sells seven – count them – seven chardonnays! From the 2013 Premiere Reserve to their 2016 Barrel Fermented, all are delicious, making this one of my favorite places to wine taste.
Scharffenberger Winery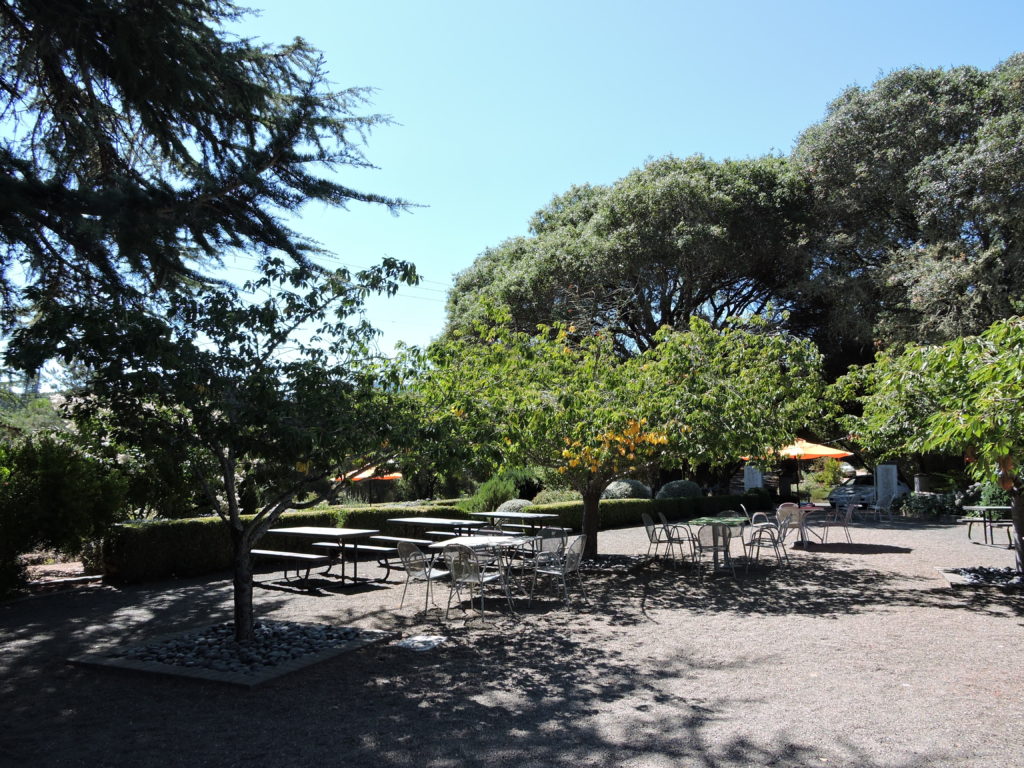 The second stop we make is Scharffenberger Winery at 8501 Highway 128. Scharffenberger's shaded garden in front of the white house, converted to a tasting room, provides a delightful place to enjoy a picnic and share a bottle of wine. Best known for their sparkling wines, Scharffenberger does make a tasty unoaked chardonnay. But it's the amazing sparkling chardonnay that draws me back there time and time again.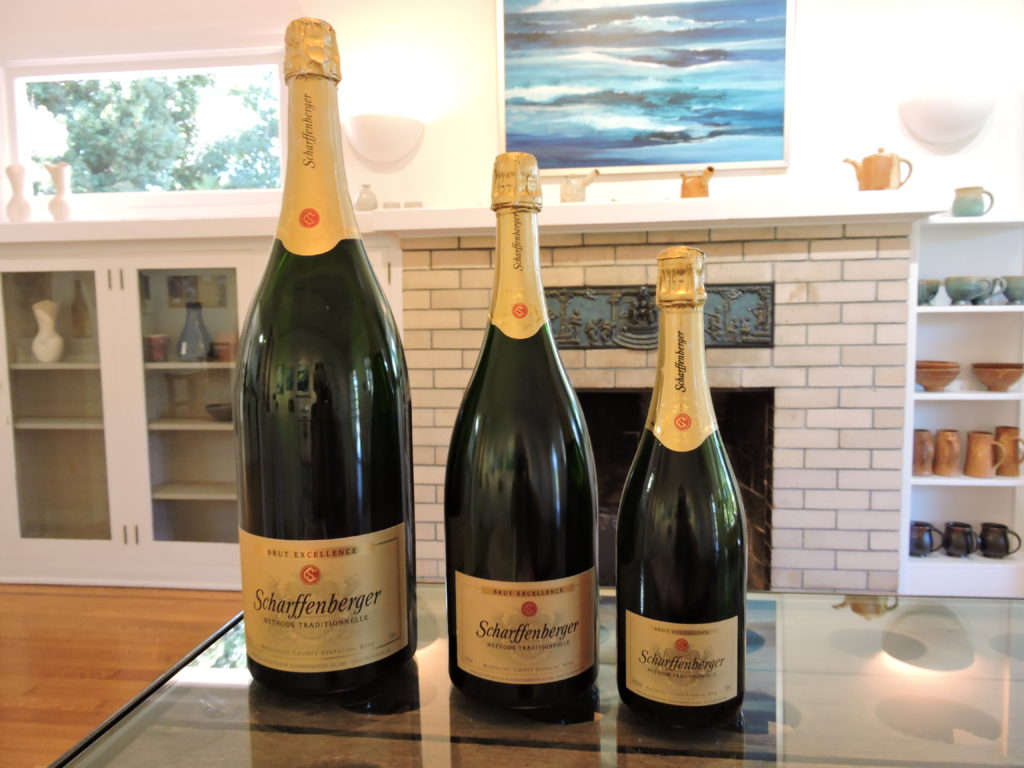 Husch Winery
And last, I always visit Husch Winery at 4400 Highway 128 in Philo. Around since the early 80s, this unpretentious tasting room is housed in a converted pony barn dating back to the late 1800s. Their chardonnays reflect the typical Mendocino County characteristics for this varietal – luscious, complex and vibrant with flavors. Their 2016 chardonnay boasts pear and apple flavors. The finish is soft. And their prices are easy on the wallet.
Pack a Picnic Lunch and Enjoy the Scenery
So, if you make it up to this neck of the woods, pack a picnic lunch, prepare to slow down and enjoy the scenery. You'll love the wines and you'll love delightful Mendocino County.