Welcome back to my series about small-town Sonoma! We spent three days exploring the town's many wine tasting rooms in search of the perfect chardonnay. If you missed Part One, you can catch up with it here.
With 25 tasting rooms in easy walking distance of each other, it's easy to be overwhelmed by choices. We loved our first stop at Lake Sonoma Winery, but it was time to find lunch.
Just on the other side of the Plaza, we stopped by the Sonoma Cheese Factory, specializing in authentic barbeque, on 2 Spain Street.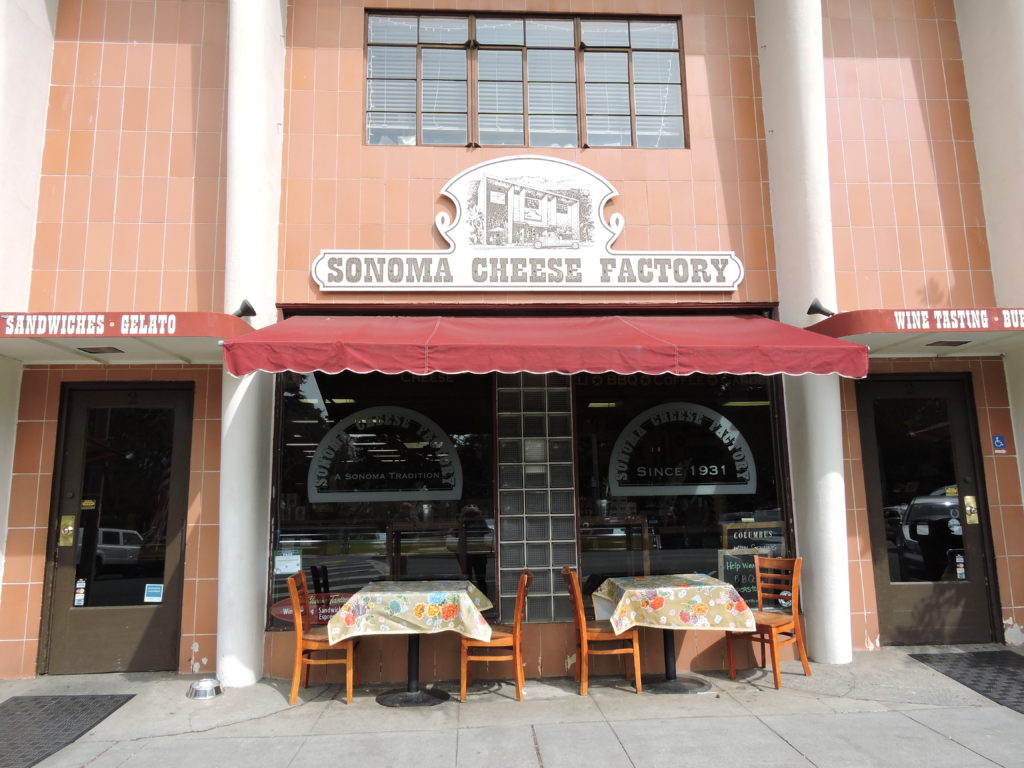 The pulled pork sandwich caught our attention and was just as delicious to eat as it looked on the plate. Sonoma Cheese Factory also offers wine tasting. You can enjoy a flight of wines if you want to sample more of Sonoma's offerings or just order a glass of local wine with your lunch. A gourmet store as well, this place is perfect for putting together a picnic lunch. In business for over 85 years, it's easy to see why this place Is so popular.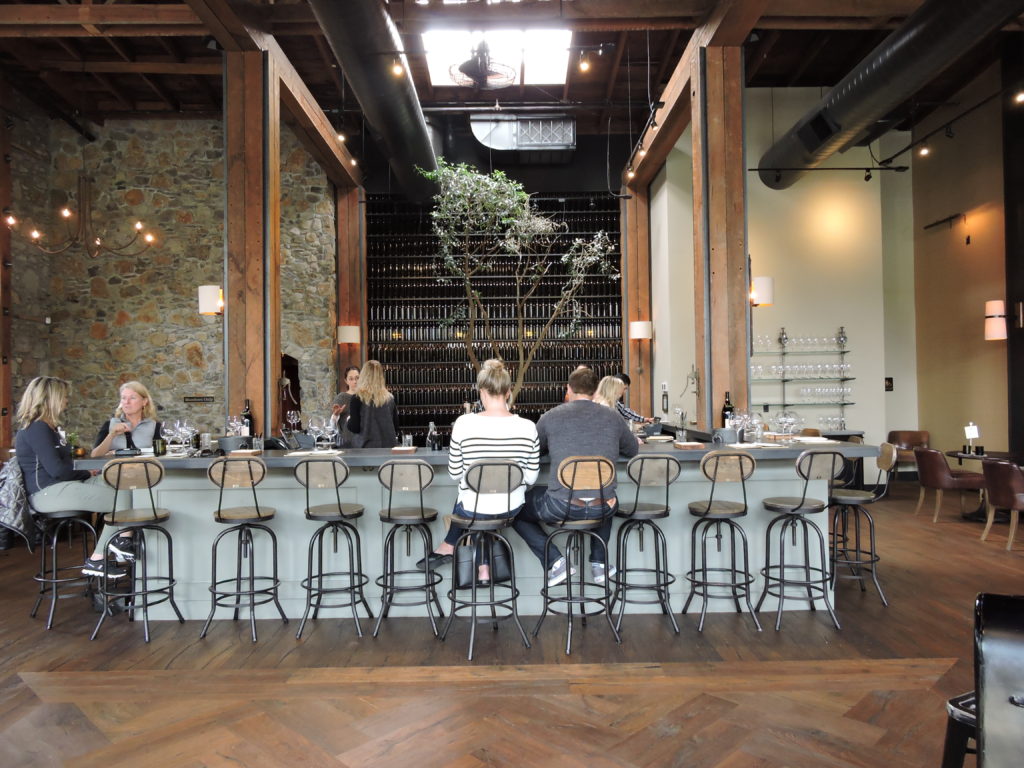 Next, we headed to Pangloss Cellars Tasting Lounge, at 35 East Napa Street. Housed in a refurbished building built in 1902, the tasting lounge is cavernous. Visitors can relax at the large tasting bar in the back of the room or enjoy food and wine pairings in the vintage arm chairs and couches nested around coffee tables along either side of the room. At the back of the room, facing the tasting bar, is a dramatic wall of wine bottles. The lounge itself is handsomely appointed. Rock walls, rustic timber supports, exposed beams in the ceiling, and wood floors harken back to the building's original purpose – a general store.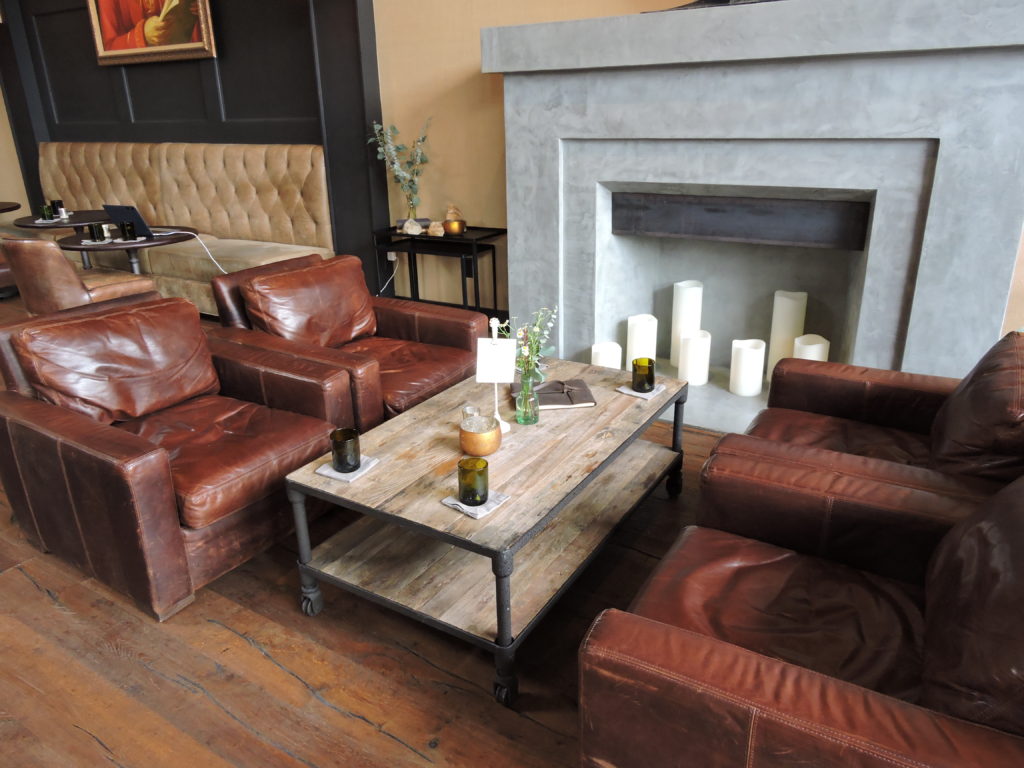 Seated at the tasting bar, we were served by the knowledgeable and gracious, Allisa. The tasting fee was pricey, at $25 per person, but the experience was well worth it! Plan to spend the afternoon here – as the pace is relaxed, educational, and the tasting menu generous. We tried the 2015 Chardonnay made with 30% new French oak. As Allisa, explained, the winemaker doesn't like "a stick of butter or an overly oaked chardonnay" so he doesn't do anything to affect the malolactic fermentation. Whatever happens, the winemaker lets it happen naturally. With a clean nose, this chardonnay is bright and crisp but still creamy and lightly oaked. 376 cases produced, the wine retails for $35.
After nearly two hours enjoying a delightful tasting experience of whites and reds, it was time to think about dinner.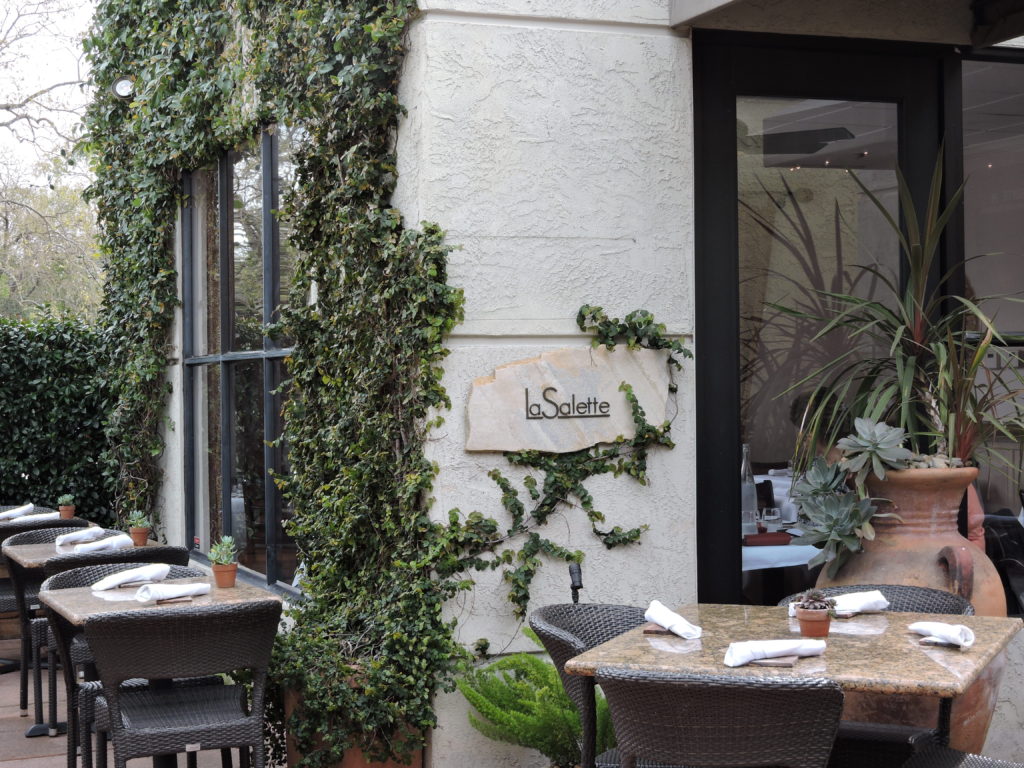 That evening we dined on gourmet Portuguese cuisine at La Salette, 452 First Street East, a popular restaurant. We added the optional wine pairing with dinner. Generous pours, perfectly paired with the appetizers, entrees and dessert, allowed us to sample more Sonoma County wines and provided an extra special dining experience.  I do recommend making reservations in advance as this sophisticated, tile-mural trimmed bistro has quite a local following.
After dinner, a leisurely stroll around the Plaza was the perfect way to end a perfect day. In Part Three of this series, I'll tell you about two more delightful wine tasting rooms that I highly recommend and why, plus another restaurant that you'll want to try!
Be sure to sign up for my distribution list or follow me on Twitter (@chardygirl) and I'll let you know when the next in the series is out! Until then, I'll keep on the hunt for the "perfect" chardonnay.